Get ready to unwrap our gift to you this festive season: our brand new Christmas drinks menu! Introducing our ho-ho-hot new additions to the menu: Kid's Biscoff Hot Chocolate, Gingerbread Latte, Praline Flat White, and a Sticky Toffee Pudding Cappuccino.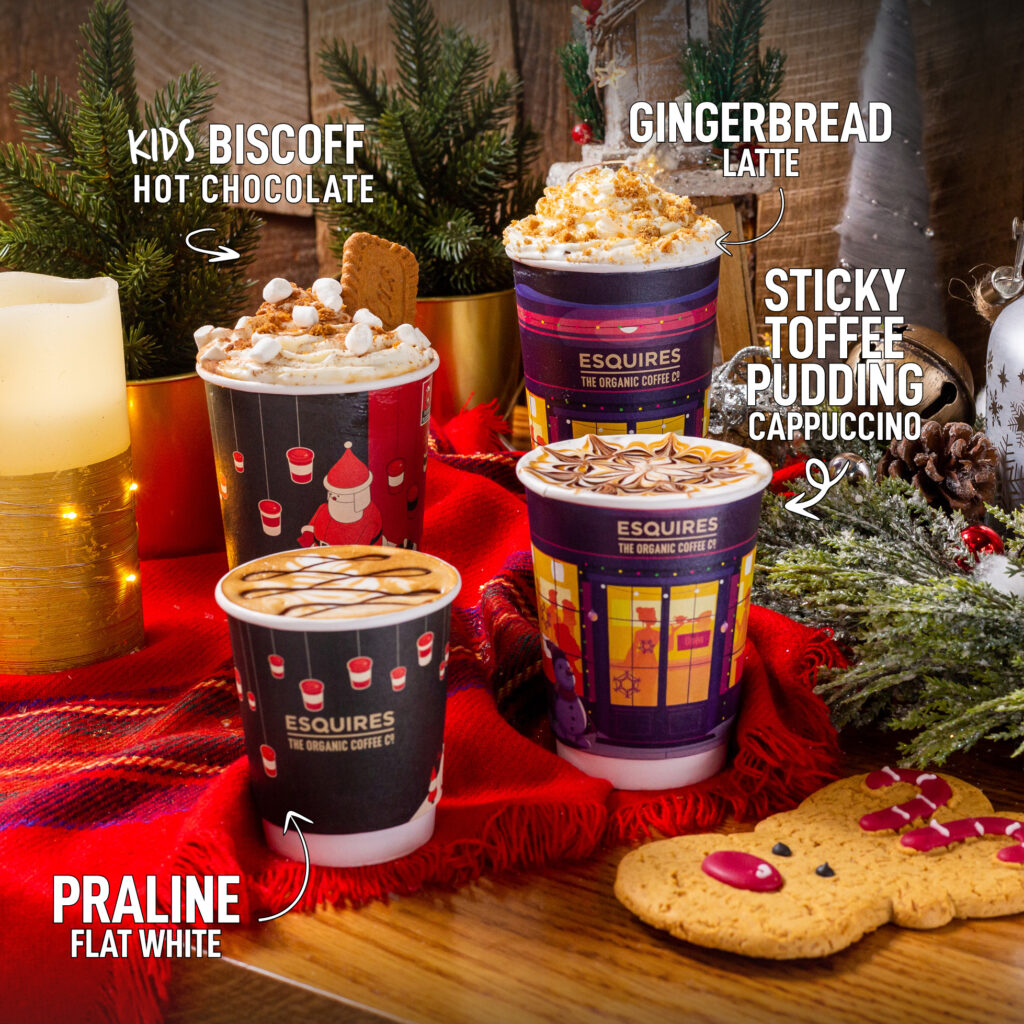 Biscoff Hot Chocolate 🎅 Rich and creamy hot chocolate infused with the sweet and slightly spiced flavours of Biscoff – our Biscoff Hot Chocolate is a cup of pure magic. Perfect for the little ones and the young at heart.
Gingerbread Latte 🎄 Due to popular demand, we've brought back this festive favourite for another year! We've blended our rich espresso with gingerbread syrup and a touch of steamed milk to create a comforting, spiced sensation that'll make you want to snuggle up by the fire.
Praline Flat White 🌰 Smooth, velvety espresso infused with caramelised, nutty flavours – your morning Flat White just got a festive facelift ☕️ The coffee kick you need, with a touch of Christmas sweetness.
Sticky Toffee Pudding Cappuccino 🍮 Last but not least, this nostalgic dessert-inspired delight rounds off our Christmas lineup. Our Sticky Toffee Pudding Cappuccino is a velvety cappuccino that combines the rich flavours of toffee and caramel. Pure indulgence!
These festive gems are available for a limited time only at Esquires stores nationwide. So, grab your cosiest scarf, round up your friends and family, and head over to Esquires Coffee for a sip of pure holiday happiness.
Whether you're taking a breather from Christmas shopping, catching up with loved ones, or just in the mood for a little extra warmth and joy, our Christmas Drinks Menu is here to make your days merry and bright.
We can't wait to share the magic of Christmas with you, one sip at a time. Cheers to the most delicious time of the year! 🎁