When Patrick Doherty took on the Esquires Coffee franchise, it was an ideal continuation of his experience in the hospitality sector, with a franchise that matched his ambitions.
As someone who has long had a passion for quality coffee and fresh food, Patrick sought a franchise that would match his own in this regard.
He explains: "Esquires isn't a huge chain that you would in a way become lost in so it suits me down to the ground. It's a very well respected and award-winning franchise, and it's growing. What really appealed is that we have products sold freshly baked in all the stores: muffins, scones and the like are all baked on site with the freshest of sandwiches being available for customers to enjoy. Also, I love coffee, and the Fairtrade 100% Organic varieties that we are doing is a fantastic aspect of our business."
It was not just the quality of the products offered by the brand that appealed however, but the freedom given by Esquires to its Franchise owners to put their own mark on their individual Store.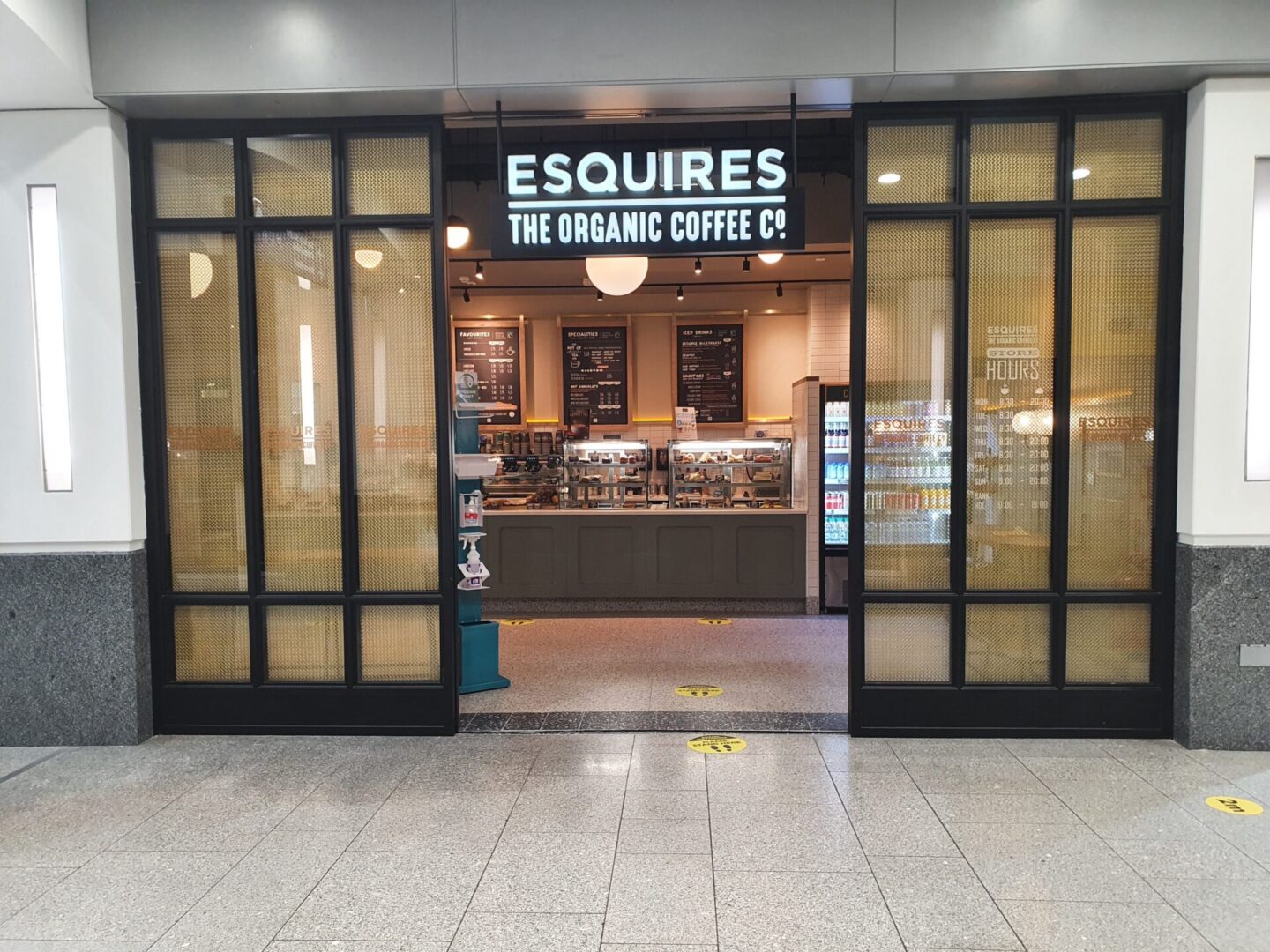 Patrick continues: "The flexibility of the franchise, the variation possible from store to store that allows you to put your own stamp on the design and fit-out was another positive. What I loved was that we had a blank canvass that myself, Tony McVerry, Master Franchise and the Esquires design team could sit down together and find something that works both for myself and for them."
Support
Another aspect of Esquires' franchise model that impressed was the commitment to giving its Franchise owners continued guidance long-term. Regular meetings between the franchise team and store owners keep the latter informed as to the latest developments, helping them drive the business forward. Similarly, any issues or queries that arise are quickly dealt with.
Patrick comments: "I see the Franchisors all the time. I receive regular visits from Tony the Master Franchisee and the Esquires Operations team and I receive great support especially in terms of training for my staff."
Naturally, ownership of an Esquires store requires hard work and attention to detail, and a Franchise owner that relishes working with his or her team to ensure an excellent customer experience. "In this respect, I am lucky to have a wonderful complement of staff who help me drive the business and ensure that our customers have a first class experience each time they visit our store" Having already been in the hospitality business, this latest venture is something of a continuation, but at this stage of his life, Patrick felt the time was right for him to realise his ambitions, to work within the lower-risk framework of a proven franchise model and develop a business that will grow and provide a good livelihood for him and his Family.
He explains: "I have always wanted to run my own café related business for many years, so franchising seemed a safe way to do so, and then to pick the franchise that I thought would suit me and my background."
"I really like interacting with the customers and spend a lot of time on the shop floor. The staff are extremely friendly and they greet everybody who comes in. It's great when staff have that attitude, as it creates a nice atmosphere."
Future
Hard work has paid off for Patrick, he has just recently opened up his 2nd store in the ILAC Shopping Centre on Henry St, Dublin. From this strong position, he intends to further expand, and has discussed taking on an additional one or two stores. With this in mind, he would have no hesitation in recommending an Esquires franchise to others. If you enjoy dealing with people and staff, I highly recommend it," Patrick concludes.