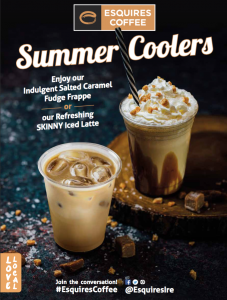 Who doesn't love to chill out during the summer, and now, our new Summer Coolers are here to help you along the way.
Two delicious cold beverages make up the new Summer Coolers range – the indulgent Salted Caramel Fudge Frappe and the refreshing skinny Iced Latte.
Both are now available in stores nationwide. Enjoy!
#EsquiresCoffee #LoveLocal #FairtradeCoffee #SummerSpecials