Four things to know before opening a café – from Tony McVerry Managing Director for Esquires Coffee in Ireland
Tony McVerry introduced the Esquires Coffee brand to Ireland in 2000. As the Master Franchise Owner for Esquires Coffee in Ireland, Tony built a very successful franchise operation here in Ireland. The Esquires Coffee store in Mullingar, which opened in April 2015 and is one of the Esquires chain's largest stores worldwide, is already delivering weekly sales ahead of all other stores in the global Esquires Coffee network. Tony had a career in banking in Ireland before he decided in 2000 to focus on owning and running his own company taking on the Master Franchise for Esquires Coffee in Ireland before selling his business to New Zealand based Cooks Global Foods in 2013.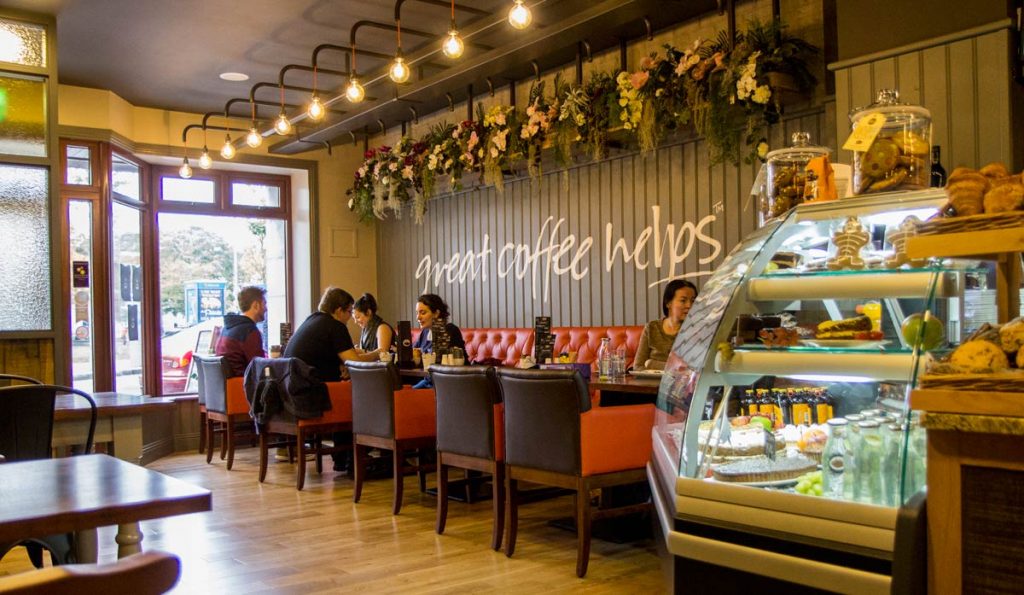 "On the face of it, running a cafe may look easy but it is a very tough business with a very high failure rate. If you have no previous experience you need to seriously consider taking out a franchise, it doesn't necessarily have to be with Esquires but with a reputable franchisor. There are always risks in starting a new business venture but by taking out a franchise you are helping to minimise the risks. The cafe business is a people's business. So, communication skills are all important after all you are dealing with people everyday not stuck in an office. The ability to deal and relate to both staff and customers is essential and of paramount importance in the cafe business.
We are in the hospitality business and a very important aspect of this relates to customer service. The ability to know and understand what true customer service is is all important.
Today, more than ever, the young generation are in to their brands thus independent cafes are finding it very difficult to survive. By being aligned to an International franchise like Esquires who have a worldwide presence helps greatly in ensuring that all the latest trends and new innovations are available to its franchisees.
Finally, Good humour, patience, tolerance and knowing that the customer is always right will go along way to ensuring success in running a successful cafe".