We're extremely excited to announce the fantastic new initiatives we're adding to ALL of our stores throughout Ireland to make sure we do our piece for the environment!
Throughout the country, you can find the following in each of our stores:
☕ Compostable Hot Beverage Cups & Lids
☕ Recyclable Paper Bags & Serviettes
☕ In-store Compostable Bins For Used Cups
☕ Eco-friendly Thermo Mugs On Sale In-store
Success to us is an ethical, sustainable coffee house where people love to visit and our staff are proud to work. Being
responsible means we take great care of our customers, our staff, our community, our industry and of course, the environment! That's why we provide our customers who bring along their own re-usable cups with a discount in each of our stores throughout Ireland!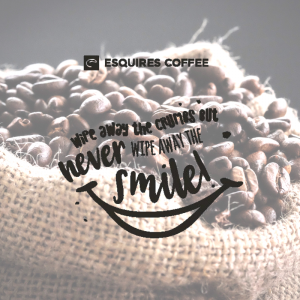 #EsquiresCoffee #LoveLocal #FairtradeCoffee