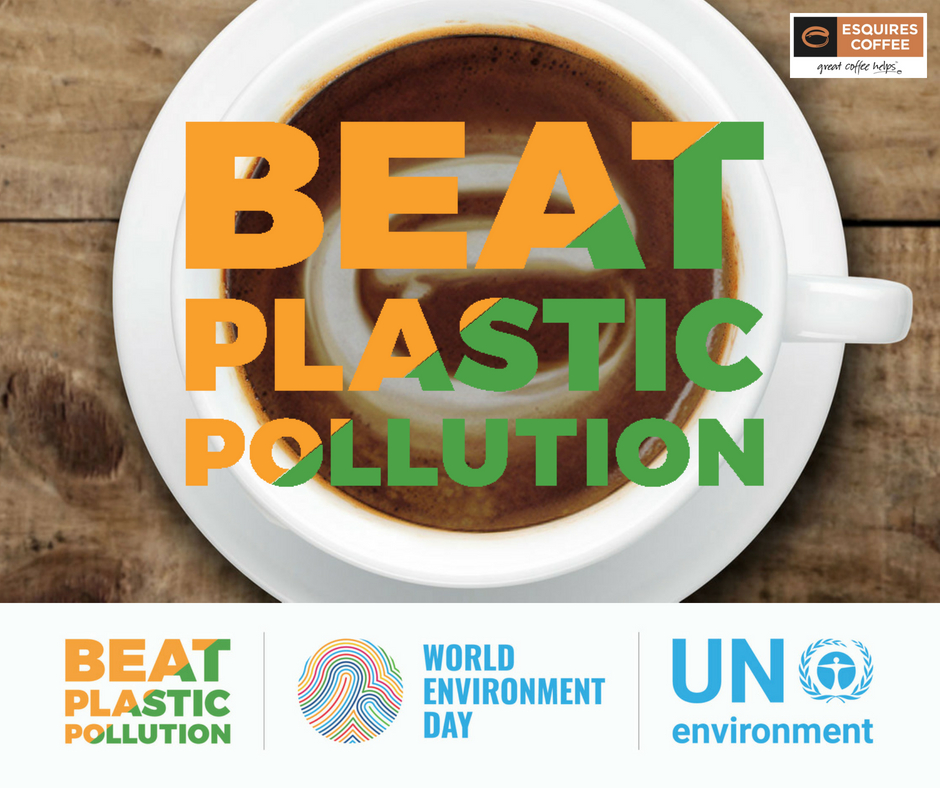 To mark World Environment Day – 5th June – Esquires Coffee is pleased to announce that as and from August, all of its stores will begin to use fully compostable cups and lids for all of its hot beverages. This key decision was taken earlier this year and is fully supported by all of the Group's Franchise Owners.
Patrick Doherty, O'Connell St, Dublin Franchise Owner, commented, "It's the right thing to do. As a nation we need to  drastically reduce the use of plastic and do our bit to help save the Planet."
An initiative that Esquires will introduce in August will be the introduction of in-store compostable bins so that the cups can be disposed of in the proper manner. In addition, all our stores are members of the Conscious Cup campaign, whereby we encourage customers to bring in reusable cups for all hot beverages and receive a discount for doing so. We also sell reusable eco-friendly Thermo Mugs again to help cut down on waste.  
According to Jacqui Murphy, Navan Franchise Owner, "I'm particularly  delighted to see that in addition to changing over to compostable cups that we will also be changing over from plastic to fully compostable straws, and of course will continue the use of having recyclable bags and serviettes in our stores."
As a company, we very much take our responsibilities seriously. We strive for sustainability and this is reflected in all design, materials, finishes and visual communication that maximises the clarity of the brand and ensures the message is consistent.
Esquires Coffee is a community-based coffee house, our tagline is 'Love Local' and that's why we regard the local environment as being very important to us!